Laser Hair Removal – Welcome to The Laser Room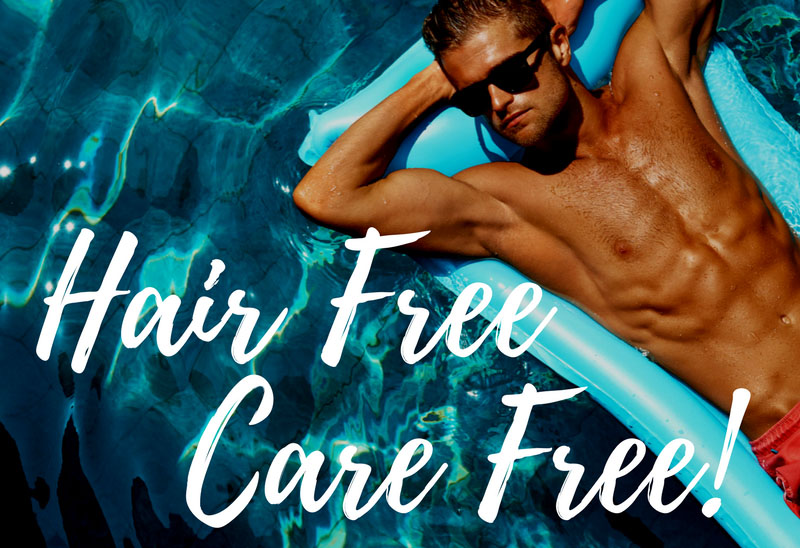 What is Laser Hair Removal?

In addition to waxing, the team at Teddy's have now introduced a more innovative service for clients wanting to invest in long term hair removal treatments.  For those who have not heard about  Laser Hair Removal (IPL SHR treatments), read below to find out its different to other hair removal treatments and why so many prefer to invest in this long term method to reduce body hair over on-going waxing/shaving methods.
Why Laser Hair Removal (IPL SHR) is the best choice for hair removal?
The Laser Room (located at the back of Teddy's Barber Shop) has been equipped with SHR technology, a breakthrough innovation in IPL treatments. The major 0difference between IPL SHR and other IPL machines is that SHR scans the treatment area with up to 10 flashes per second. This gradually heats the targeted area for a more painfree hair reduction, versus traditional methods of high intensity shots that can could cause discomfort to the target area, a common experience with traditional IPL.
Is IPL SHR hair reduction suitable for me?
Treatments are suitable for a wide range of skin types and hair colours. Your clinician can discuss your expected results in your first consultation.
Process – How many treatments will I need and how long does it take?
This depends on your individual hair type. Most clients require at least 6 sessions to achieve optimum results, although after every treatment – hair will become visibility finer and thinner.  Treatments must be conducted at regular intervals. These vary depending on the area being treated. As an example, the face may be treated at 2-4-week intervals, while chest/back/legs may be treated every 8 weeks.
What can I expect after my SHR IPL sessions?
Facial hair will take 7-10 days to fall out while body hair may take 2-3 weeks. Individual results will depend on your skin type, hair coarseness (how thick your hair is) and how fast your natural hair growth cycle grows.  See some photos below of actual examples of clients using the SHR IPL Hair Removal machine as featured at Teddy's.
 BEFORE & AFTER PHOTOS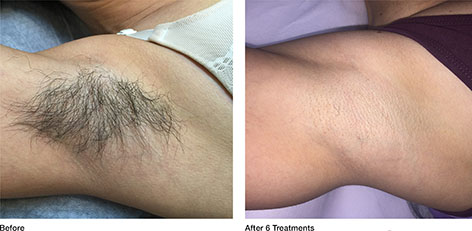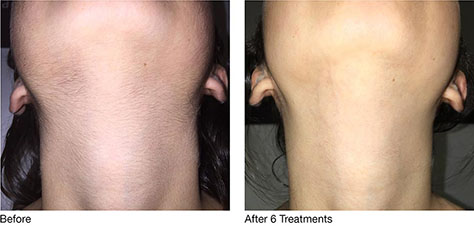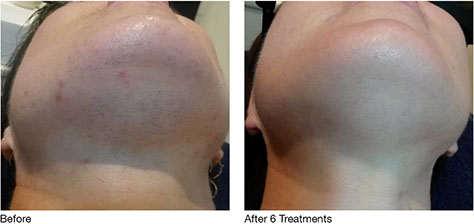 Are You Ready to Live a Hair Free Care Free Lifestyle?
Become a VIP Member & Receive 1 Year of Unlimited Half Priced Laser Treatments!
Find out more via the link below